Bird Control Methods
Providing Effective Bird Control Methods in Calgary and Surrounding Areas
Are you experiencing problems with birds nesting on rooftops, or affecting exterior property?
Call Caskade Bird Control Inc for expert advice on bird control methods in Calgary and surrounding areas. With over 15 years of experience, our experts are well equipped to help you and protect the indoor and outdoor areas of your property.
Bird trapping
Trapping is an ideal way to reduce the bird population without harming the flock
Bird Spike
A bird control spike is a device with long, needle-like rods ideal for bird control
Bird Netting
Used to prevent birds from entering into unwelcoming areas
Other Methods
Ultrasonic bird control, Optical gel, Shock strips, Spider legs
Trapping is an ideal way to reduce the bird population without harming the flock and minimizing public reaction. All trapping programs include trapping, removal, and weekly detailed report of results.  For an effective bird trapping, proper site selection, pre-baiting, trapping, bird removal, and follow-up are important.
Some of the benefits of trapping are:
Helps in reducing damage to personal property
Reduces the reproduction of all flock sizes
Bird netting is an effective deterrent used to prevent birds from entering into unwelcoming areas. You can choose to install a bird net in any enclosed or semi-enclosed area like open beam structures, loading docks, facades, courtyards, commercial buildings, and more.
Some of the benefits of bird nets are:

Birds are compelled to move to another location; thereby, preventing the damage that may be caused to your property.
It is cost-effective, exclusively keeps all bird activities away from your locations.
Other Bird Control Methods
Ultrasonic bird control
Ultrasonic is the most effective bird control method that emits high-frequency sound waves to keep pests away. The ultrasonic frequencies can confuse, disorient, and intimidate birds within a specific range but do not harm birds. From the electronic deterrents, the birds will feel the pressure which may affect their ability to detect the earth's magnetic field. So, once the birds have experienced an ultrasonic attack, they will avoid such areas.
Optical gel pucks
Multi-sensory repellents that deter birds through sight, smell, and touch. 
Shock strips
Low-profile electrified tracks that adjust to any architectural configuration. The shock strips curve up and down and side to side and the stainless steel braid follows the UV-stabilized PVC base without wrinkling.
Bird cleanup
You can trust us to do all types of cleanup for your commercial, residential, and industrial properties. We can clean bird feces, nest, eggs, deceased birds, and more to ensure that the entire area is disinfected to prevent the spread of diseases. After cleanup, we provide a written report of all actions taken including MSDS's of all materials used.
Or give us a call: (403) 815-1807
Why birds can be a problem:
Nesting birds can cause damage to roof tiles and other areas around eaves.
House sparrows are known for nesting in any exterior nook or cranny, including gutters and dryer vents.
Dried out droppings turn into dust, which can lead to breathing problems, especially for those with lung problems.
Bird fouling can cause damage and stain concrete due to high levels of acid content within their droppings.
Birds fouling on stairs and pavements can lead to slips and falls.
Bird nests and droppings can leave a breeding ground for insects.
Our experts will ensure that every job is done safely and efficiently without harming the birds. When you need a professional to resolve your pest bird issues, call Randy – our bird control specialist.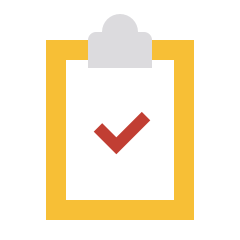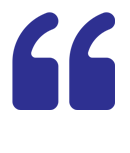 Amazing Job
Caskade Bird Control did amazing job netting off our warehouse docking area of approximately 18000 sq feet, eliminating all bird activity to the beams and saving us thousands of dollars a year in cleanup costs.
Dave S.

JR Wholesales
[/db_pb_slide]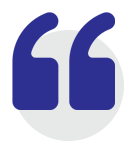 Excellent Job
Randy and his crew did an excellent job of cleaning up and netting in our entire HVAC system. This ended years of complaints every spring when the A/C would start up and we haven't had a problem since. The job was done on time, for the quoted price and in a manner that met all of our safety criteria.
Ben L.

Foremost Industries, Calgary, AB
[/db_pb_slide]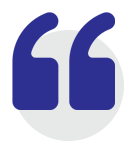 Polite and Professional
Caskade Bird Control was very polite and professional on helping us with our residential bird problem.
Sandy

Calgary, AB
[/db_pb_slide]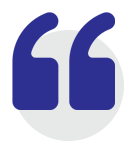 Reliable and Quick to Respond
We use Caskade Bird Control for all our condo bird issues for the past 5 years. Very reliable and quick to respond.
Loretta B.

Raven Ridge Condo
[/db_pb_slide]
[/db_pb_slider]
Get in Touch
(403) 815-1807
caskade@efirehose.net